Thanks to everyone for your interest in this Pleasant Valley Lyceum and special thanks to Craig, Daryl, Steve, and Gary for taking part.
The event went quite well ~ first we compared notes on prairie reconstruction methods, prescribed burn preparation and effects, and the benefits of prairie habitat to all critters. Then we went over equipment and tools, getting to try out fire brooms, swatters, and backpack pumps. Finally we lit the test fire and prairie grass.
The video shows the sequence of a slow backing burn into the wind, then the flank fires, and finally the head fire that burns rapidly with the wind. At the end you'll catch a glimpse of two wild turkey's back out displaying in the open field the next day.
The burn went smoothly, followed our plan, and was effective at setting back some of the cool-season brome grass.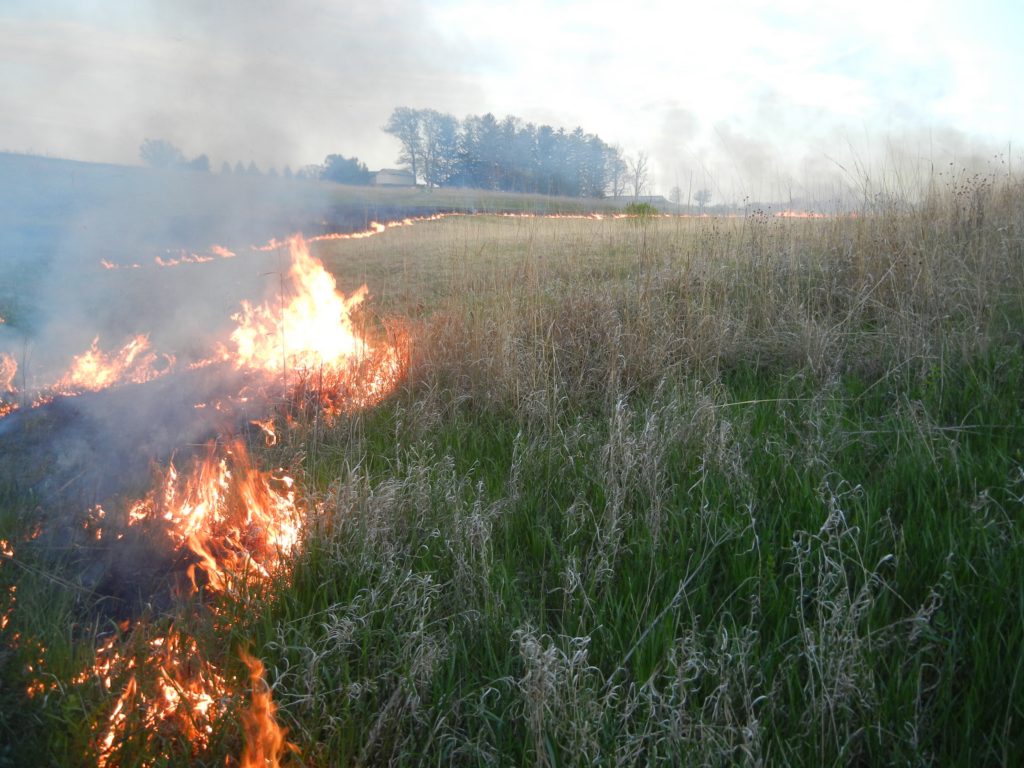 Selected Guides to Prescribed Burning and Prairie Reconstruction
Pre-Burn Photos
I've included a few annotated photos of the 2.5 acre section we will burn. This section is primarily two "warm-season grasses": Big Bluestem and Switchgrass. These two native grasses benefit from fire, whereas the non-native, "cool-season grasses" we hope to suppress do not.
Using a National Weather Service Point Forecast
If you plan to conduct your own prescribed burn and haven't used the National Weather Service's Point forecast's before, I've found these forecasts to be a useful tool in planning ahead. It provides you with six days of hourly temperature, humidity, wind speed, direction, etc. for any point on the map.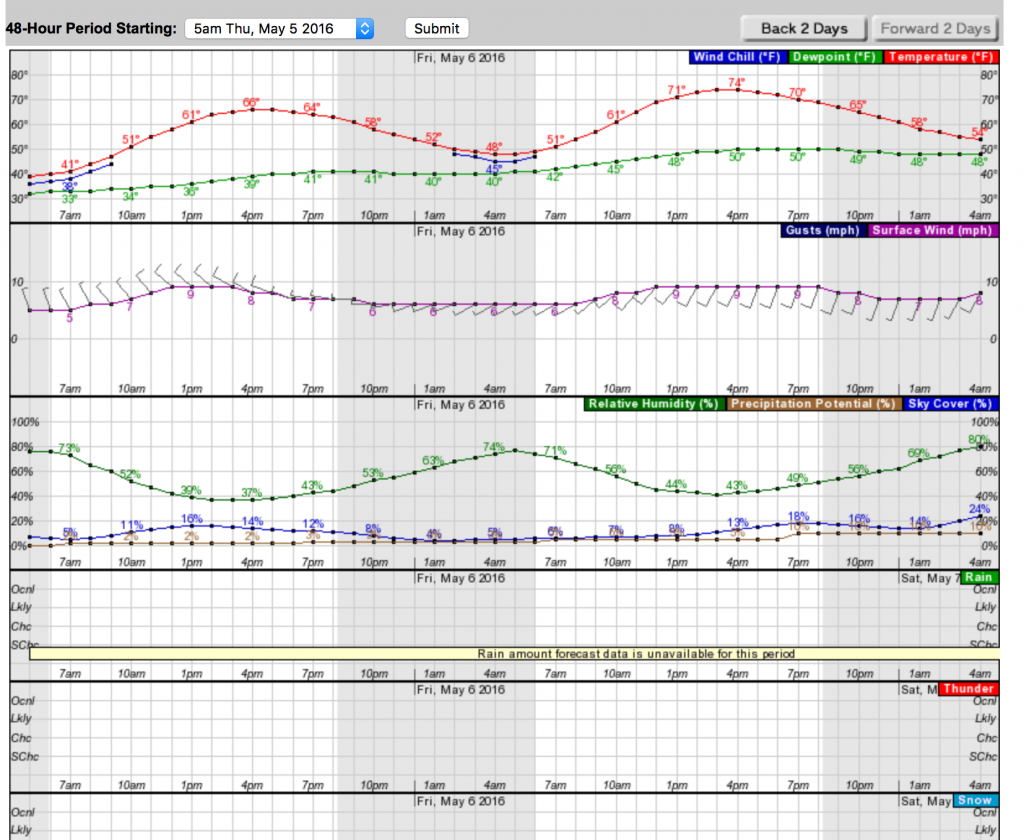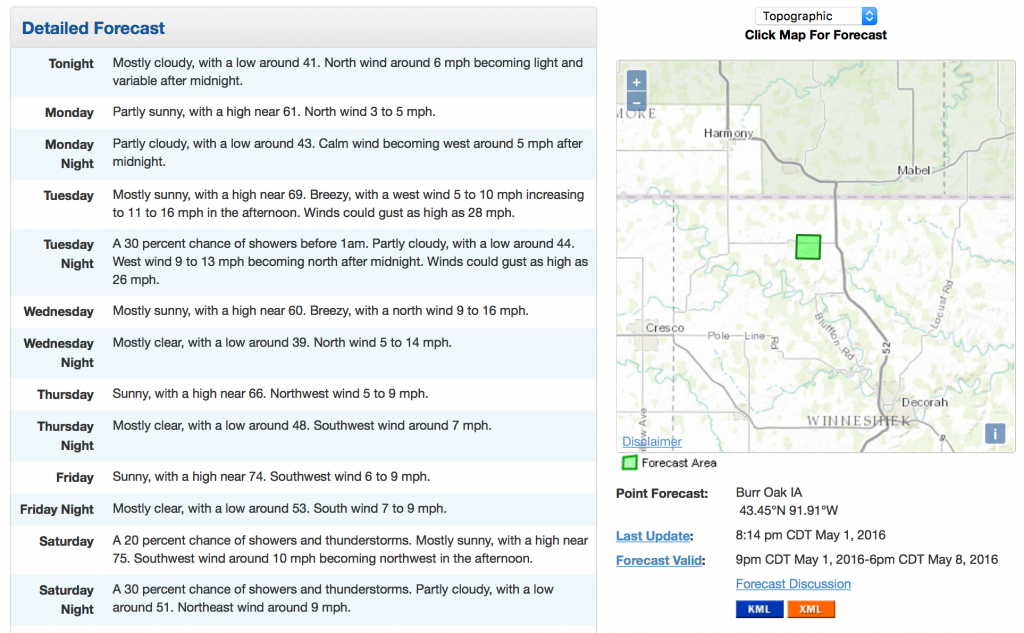 Suggestions on What to Wear/Bring if you plan to participate in the prescribed burn
Clothes should be made from natural fibers such as cotton or wool as these fibers do not combust readily. Synthetic fibers such as nylon and polyester will burn or melt.
Long pants and long-sleeved shirts provide protection from embers and radiant heat.
Hat or cap to cover your hair
Glasses/Sunglasses
Leather boots are the best footwear option
Leather Gloves
Water bottle
Post-Burn Photos